A Place Where KSBC Employees Can Share Their Important Events..
On MAY 1st 2022, A function was conducted at Bevco's Head Office to appreciate the staff from FL-1 Outlets which topped the maximum sales of the financial year 2020-2021 and on NewYear. Inspirational Speeches were delivered by Hon: CMD and Higher Officials on the event.

The Top Performers are :

Sales of Financial Year 2020-2021

Sales on New Year

First Prize : FL-1-13016 -Payyanur

Second Prize : FL-1-13009-Parakkandi

Third Prize : FL-1-10003-Tirur

First Prize : FL-1-1011 -Power House

Second Prize : FL-1-1017-Palarivattom

Third Prize : FL-1-7013-Kadavantra
Chairman & Managing Director BEVCO Shri. S Syam Sundar  hands over the cheque of  Rs 10 Crores to Hon: Chief Minister Shri. Pinarayi Vijayan which is the dividend from the Corporation's Profit .
---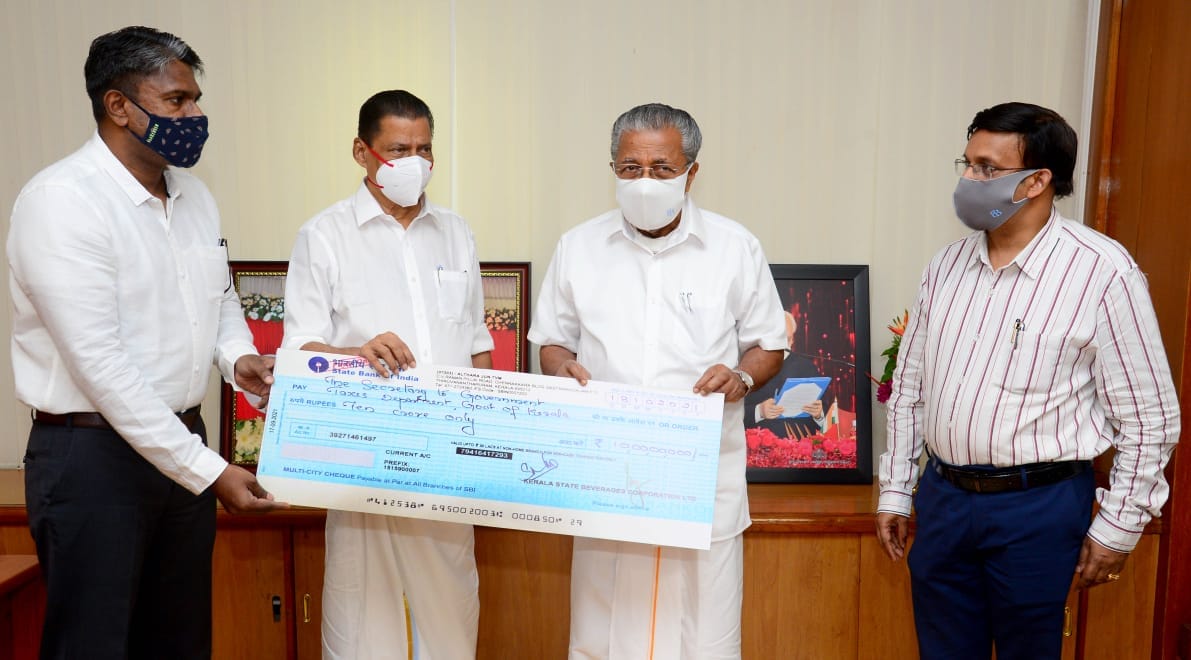 Honourable Minister for  Excise Shri. M V Govindan Master Visited KSBC Head Office on Wednesday,01-09-2021. Some of the Moments Captured..
---
This Year 's  Independence day celebration was conducted at KSBC head office as usual. The National Flag was hoisted at 9:00 AM by our Hon:  Chairman and Managing Director  Shri: Yogesh Gupta IPS. An inspirational speech was given by our Hon: CMD on the occasion after flag hoisting.  Hon: CMD  wished   '  A HAPPY INDEPENDENCE DAY !!!  '  to all .
---